5 Useful Converters to Boost Your Productivity by More Than 50%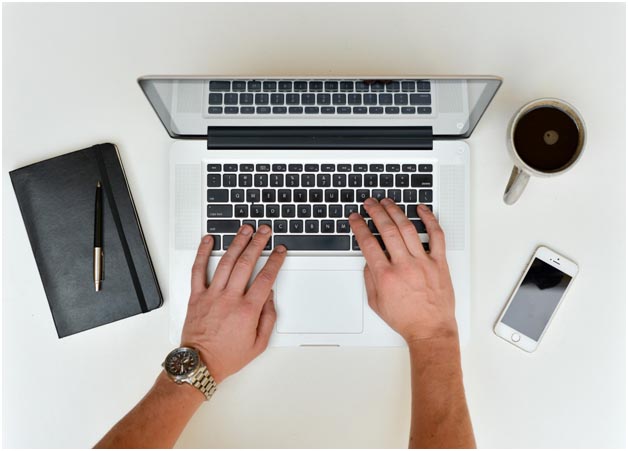 Working hard or hardly working? If you occasionally ask yourself this and don't know the answer, it's time to take a break. Yes, the work can be stressful and trust us, we've all experienced that.
Regardless of your industry or a profession, you can lose focus and quickly get nervous if you're working on multiple tasks at once. This is a common thing in any business setting and there's no a perfect solution.
Luckily, there are ways to make your work life more productive and efficient. With a couple of small tweaks you can make your job more relaxed and effective:
After 45 minutes of intensive work, you need stop what you are doing and rest for 5-10 minutes.
If you work at the office, after 1 hour of sitting, you need to stand up, stretch and take a walk for a couple of minutes.
It is proven that listening to relaxing and classical music will calm you down and reduce your anxiety.
Delegate tasks and use different productivity tools to help you finish your work faster.
Now, let's focus a little bit more on the last one.
When you're caught up with a lot of work, any help to speed things up is widely appreciated. Especially when dealing with document management. Also, when working with different files, a good converter software can save you a lot of time. Therefore, we decided to cover your issues of working with PDFs, books, video files or images.
Below is a list of several conversion tools to help you in various work related situations. We've divided these tools into 5 conversion categories that can boost you work productivity.
If you wish to convert a PDF file into an image (.jpg), there's an easy way to do it. Investintech's PDF to JPG Converter can generate fast and accurate conversions in just two clicks.
It's an online tool, so you don't need to install or buy anything. Conversions are instant, so there's no need to leave your email to receive a converted file.
Some of its main features:
No ads
No limits to the PDF file size
Unlimited conversions
It's completely free!
The tool is web-based, so it works on Windows, MacOS, Linux and all supportive devices. And, if you're concerned about document security you should know that, once your file is converted, it gets immediately deleted from the servers.
We can easily say this is the number 1 video to MP3 converter you can find on the Play Store. It has been reviewed by almost a million of satisfied users and has the best ratings you can find on Google Store. The app lets you convert any supported video file to audio files (including MP3 and AAC).
The tool supports various types of videos
Besides the usual conversion, you can also easily edit meta data, change titles, album, artist name and more. This is a pretty useful app for listening to your favourite lectures or if you wish to save your video meeting records to an audio format.
This is a powerful software that allows you to convert images to JPEG format in batch. What makes this product special is that 2JPEG is actually the command line tool for converting files, thus making it a perfect tool for anyone who wishes to convert and scale thousands of image files and PDF documents.
But, it's not just a simple image converter. With 2 JPEG you can:
Scale converted files
Flip and rotate them
Resize images in batch mode
Apply watermarks and much more.
2JPEG can also split PDF or convert pages to the desired file format. The tool has no graphic interface, so it works fast and is very reliable.
A free version, for non-commercial use, will allow you to try and use all the available features of the program.
The list wouldn't be full without one app for iOS users. With PDF to Word Converter, you can convert your PDF documents to textual files (.doc) format, right on your iPhone or iPad.
It is a must have app for better sharing and viewing of your PDF files. You can convert directly from your Gmail account, or from the cloud storage, including:
Dropbox
Google Drive
OneDrive
Box
It's easy to use application, without a limit on file size or number of conversions. With the leading converting engines the app is 100% reliable and will not, in any case, slow down your phone. A note — your files are deleted from servers right after the conversion is completed.
At this point, you need a software that can solve any eBook reading issues that you might have. Epubor Ultimate is quite possibly the best eBook converter currently available.
The tool can auto scan and import your library, and by doing so, help you decrypt and convert eBooks from:
Kindle
Sony
Kobo
Nook
Google eBook and more.
It is a must have conversion tool for any eBook lover. It's easy-to-use, 100% safe with no ads, or viruses, so you have nothing to worry about. Simply put, a necessary product for anyone who enjoys reading during the work breaks.
The usage of different tools has become an integral part of our work life and conversion tools like these have become important and necessary.
They can increase your productivity and make your office work much easier. Feel free to check them out and use them when needed.
Have you used any of the above converters. Share your comments.